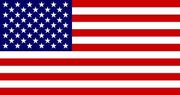 The United States is a Full Democracy under the Constitution and The Bill Of Rights.We the people of the United States, a New Country, and we need allies.This Country will become a super power one day,it will.
motto:In God We Trust
Government
Current President:Eddie(kingeddie98)
Presidential election every:4 years(3-6 months)
Government:Full Democracy
Cuttent State:normal
Economy:Capitalist
News Network:USNN
United States Department of the Treasury
United State's Relations Relations
Defcon 5 normal time

Secretary Of Defene:Seccratary Godfree(pumpkin33 )
Settlements
Edit
Fort Washington [air/ground/navy] [green]
Washington,DC-Town
DO NOT EDIT UNLESS YOU PART OF THE US*
Ad blocker interference detected!
Wikia is a free-to-use site that makes money from advertising. We have a modified experience for viewers using ad blockers

Wikia is not accessible if you've made further modifications. Remove the custom ad blocker rule(s) and the page will load as expected.