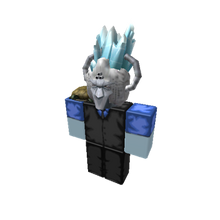 Texar was an early member of and one of the early leaders (succeeding Matt1889 and temporary leader Cyberman969) of the Universal Mini Builders. He also helped build up the Empires of Earth Project and the Universal Mini Builders Wiki, having played as Asteria and later Gracana in the EOEP1 and later on as Hawai'i and the American Union state of the Rocky Mountains in the EOEP2. By the end of 2012 Texar had stepped down as leader, Tyro76 eventually becoming the next leader, and left the group before returning to help revive the Empires of Earth Project in 2013 and officially retiring from Roblox in early 2014.
Roblox ID http://www.roblox.com/User.aspx?ID=1765649
Wikia User:Texar96
Ad blocker interference detected!
Wikia is a free-to-use site that makes money from advertising. We have a modified experience for viewers using ad blockers

Wikia is not accessible if you've made further modifications. Remove the custom ad blocker rule(s) and the page will load as expected.