San Carlos de Bariloche, usually known as Bariloche, is a city in the province of Río Negro, Argentina, situated in the foothills of the Andes on the southern shores of Nahuel Huapi Lake. It is located within the Nahuel Huapi National Park. After development of extensive public works and Alpine-styled architecture, the city emerged in the 1930s and 1940s as a major tourism centre with ski, trekking and mountaineering facilities. In addition, it has numerous restaurants, cafés, and chocolate shops. The city has a permanent population of 111,257 according to the 2032 census.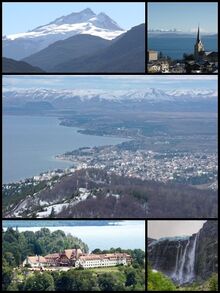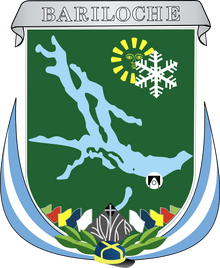 Ad blocker interference detected!
Wikia is a free-to-use site that makes money from advertising. We have a modified experience for viewers using ad blockers

Wikia is not accessible if you've made further modifications. Remove the custom ad blocker rule(s) and the page will load as expected.