The Principality of Hong Kong (Chinese: 香港公國) is a small Nation state Northwest of the South China sea. For a small nation, Hong Kong is a Economic power, which makes it one of the Worlds most richest nations, and it has the lowest Corruption Perception Index (CPI) by 8.7 CPI. It also has the worlds lowest Unemployment rate, which is at 0.1%, and as well as the worlds lowest poverty rate, with over 0.6% of its people living under USD$1.25 a day. Hong Kong also has the worlds highest Human Development Index, scoring 0.901, which is Very high. Hong Kong is also the worlds most crowded and most densley populated area, with over 34,540 people per Square mile. Hong Kong continues to become a Culture, Economic, and Political power in the following years.
Hong Kong Misc information
Edit
Misceallous information on Hong Kong.
Population: 29,543,776
Capital (and largest city): Hong Kong City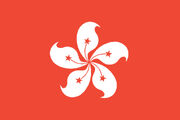 Second largest City: Kowloon
Government: Constitutional Monarchy, with Democratic-Nationalist-Anarchist-Conservative-Communistic parliament
Parliament: Happy Valley Alley
(768 seats)
Largest Parties: Democratic Party (85%), United Anarcho-Liberals (10%), Free Nationalists (7%), Conservative Party (2%), Communist Party (1%)
​King: Markus XVI
President: Hu Chow Kai (DP)
Prime Minister: William Sherton (FN)
Secretary of Defense: Zhi Kao San(UA-L)
Economic Advisor: Trina Salington (DP)
​Anthem: Gong Jin'ou (Cup of Solid Gold)
Motto: "Long Live the Emperor and his Successors!"
GDP: $13.543 Trillion
Poverty rate: 0.6%
Unemployment Rate: 0.1%
Currency: Hong Kong Dollar (HK$)
CPI: 8.7
Formation:
125BC-543 AD - Kwijaonikselao Caliphrate
543 AD-1432- Hong Kong Sultunate
1432-1732- Chinese/British Occupation
1732-present- Principality of Hong Kong
Primary TV channels: BBC Hong Kong (BBCHK) and Hong Kong Central (HKC)
Ad blocker interference detected!
Wikia is a free-to-use site that makes money from advertising. We have a modified experience for viewers using ad blockers

Wikia is not accessible if you've made further modifications. Remove the custom ad blocker rule(s) and the page will load as expected.