==Republic of the Philippines == The Philippines, officaly know as the Republic of the Philippines, is a is a sovereign island country in Southeast Asia situated in the western Pacific Ocean. It's moto is Maka-Diyos, M
01:20

LUPANG HINIRANG-Philippine National Anthem

Edit
aka-Tao, Makakalikasan[1]at Makabansa. The flag's name is Pambansang Watawat ng Pilipinas.
The Phillippine's Military consists of a Army, Navy, and Air Force. The Air Force's main jet is the F-22 Raptor. The Navy consists of 1 aircraft carriers, several battleships, ect. The Army's main tank is the M1 Abrams.
Geography
Edit
The Philippines archipelago is located in the Western Pacific Ocean. There are several islands, with one main one containing Manilia, the capital city. Manilia is located in the Southern part of the main island. Manila International Aiport is located in the Southern part of Manila.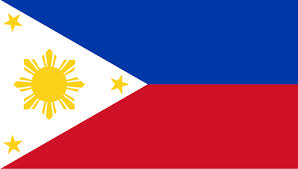 Capital City
Manila
Most Populous City
Quezon City
Type of Goverment

Republic

President

Benigno "NoyNoy" Aqunio III

Official Language
English, Fillipino Language
Official Religion
N/A
Population
96.71 Million
Ad blocker interference detected!
Wikia is a free-to-use site that makes money from advertising. We have a modified experience for viewers using ad blockers

Wikia is not accessible if you've made further modifications. Remove the custom ad blocker rule(s) and the page will load as expected.