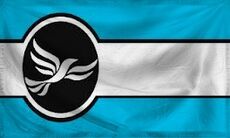 Karios Information (Still a WIP)
Edit
Government Type: Republic
Currency Type: Kariosian Coins (KAC) [1 KAC = 0.01 USD]
Denonym: Kariosian
​
Kariosian History
Edit
Karios goes back to World War I, when it was formed. They were a mix of Middle Eastern and Asian refugees trying to get away from the war.
Diplomacy

Edit
Defensive Alliances: None
Military Alliances: None
Offensive Alliances: None
Enemies: None Trade: None
Other Relations: None
NO, THIS ISN'T NEAR COMPLETION AND THIS IS SIMPLY MY STARTING PAGE, MORE WILL BE ADDED SOON ENOUGH.Edit
Ad blocker interference detected!
Wikia is a free-to-use site that makes money from advertising. We have a modified experience for viewers using ad blockers

Wikia is not accessible if you've made further modifications. Remove the custom ad blocker rule(s) and the page will load as expected.