New Venezian RepublicEdit
New Venezian Republic,a great country where we are all free to choose what we do,and what we must do. Our national anthem is The German National Anthem (Instrumental).
Languages spoken: Spanish:MAIN,Russian:SECONDARY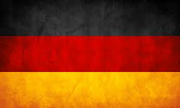 As started with it's first name "Nuovo Venezia",it still keeps Venezia,as it has much pride in the word it's self.
Venezia started one day when a Govenor,(Current President OMGHALOREACH001/RzXN00BXzR) OMGHALOREACH001/RzXN00BXzR,came along with NIR colonists. They found the perfect place,called The Heel of Italia. He decided to call it Venezia. Then,the president of NIR changed it to Nuovo Venezia. Today,Venezia stands independant from its great mother,NIR.
Venezia is known for it's great worth,no one messes with Venezia.
AS OF 7-26-12,VENEZIA IS A FREE COUNTRY.
Diplomatic History
Edit
Venezia has NOT been in any war,yet. We are currently accepting alliance requests,and also sending requests of our own aswell.
Other Information
Edit
We only have 1 city,which is our capital.
We have 1 current state,Lugano by Riflemangrand

We trade as much as possible,feel free to send a request in the comments.
Thanks for reading about our glorious Nation,
NEW
VENEZIAN
REPUBLIC!
Glory to NVR!
Ad blocker interference detected!
Wikia is a free-to-use site that makes money from advertising. We have a modified experience for viewers using ad blockers

Wikia is not accessible if you've made further modifications. Remove the custom ad blocker rule(s) and the page will load as expected.