The Atlantic Rugby League is sponsored by the North Atlantic Corporate Confederation.
The League is the governing organisation of all rugby teams within the North Atlantic Republic.
North Atlantic Rugby Team ~ Lost Atlanteans
Edit
Accomodation
Edit
The team is given free accomodation in New York City. This rotates with the place on the team, if a team member quits, they lose their accomodation in New York.
Currently, the team is all living in a large villa in Spain, ready for the 2035 World Cup. They are vigarously trained on the villa grounds.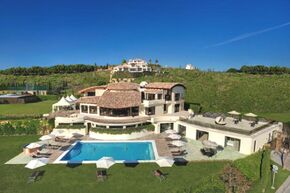 Ad blocker interference detected!
Wikia is a free-to-use site that makes money from advertising. We have a modified experience for viewers using ad blockers

Wikia is not accessible if you've made further modifications. Remove the custom ad blocker rule(s) and the page will load as expected.