You made add your nation without my consent, however do not adjust any other section within the page.
Liepaja 500 Race 2036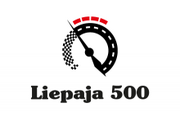 Host Nation: Prussia
  Dates:  December 15, 2036
  No. of Nations:  6 Nations thus far.
Main Stadium:  Lion's Den Race Course.
The Liepaja 500 Race is an annual race held in the city of Liepaja, State of Latvia, Prussia. The race is an internation event which allows any nation to participate, even if that nation is hostile to the host. Nations are allowed to select their own racers in their own methods. Nations are also allowed to use their own car brands.
Participating Nations
Edit
Republic of Hong Kong
Ad blocker interference detected!
Wikia is a free-to-use site that makes money from advertising. We have a modified experience for viewers using ad blockers

Wikia is not accessible if you've made further modifications. Remove the custom ad blocker rule(s) and the page will load as expected.