International Monetary Fund and Bank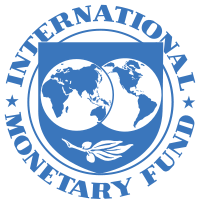 Map
 Motto                         ""
 Abbreviation             IMFB
 Formation                 2033
 Type                           International Financial                                              
           Organization
 Headquarters           XX
 Membership            XX
 Official Languages  Arabic, English, French,                                          Japanese, Mandarin,                                              Russian, Spanish
 Managing Director  XX
 Main organ                Board of Governors
The International Monetary Fund and Bank is a branch from the International Union
Ad blocker interference detected!
Wikia is a free-to-use site that makes money from advertising. We have a modified experience for viewers using ad blockers

Wikia is not accessible if you've made further modifications. Remove the custom ad blocker rule(s) and the page will load as expected.