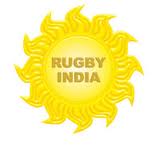 The Indian Rugby Union is the Rugby Team competing in the Rugby World Cup
Multi-purpose Stadium, Delhi
Training, Sponsers, and Acommadation
Edit
The Indian Rugby Union trains from 7:00 AM to 2:00 PM every day with rigorous & harsh techniques in there training. And there methods have at times been criticized as to harsh on its players.
Indian Rugby Union is sponsered by Indian Railways, Java Company, and Indian Airlines. Several smaller companies also sponser the IRU.
IRU players are given free accomadations in several Flats in Delhi, it also rotates from time to time. At times IRU members will be given free accomadations in unused dorms in Indian universities
Ad blocker interference detected!
Wikia is a free-to-use site that makes money from advertising. We have a modified experience for viewers using ad blockers

Wikia is not accessible if you've made further modifications. Remove the custom ad blocker rule(s) and the page will load as expected.