Global Science Association (GSA)
Edit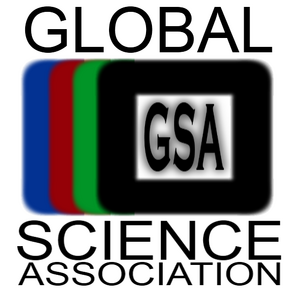 The Global Science Association, or GSA, is an international association who aims to further the achievements of the human race in the fields of science and technology. Whether it be exploring the Amazon for a new plant, traveling through the safari to discover a lost tribe, or just working in a lab to make a new kind of tradeable technology, we at the GSA are always working to explore this world and push it's boundaries.
Membership
Edit
All people of the world are welcome to join the GSA. We have few reqiurements to do so, but we do ask that those who do try to behave appropriatly; those who do not will likely be punished by the Administrative Board.
Countries
Edit
The GSA is a global organization, meaning we are met with few issues when it comes to borders, but every now and again there may become an issue with a country. Should there be a country in which we have an issue with or vice versa we will list them below.
There are no such issues at this time, let's keep it that way!
Field Offices
Edit
The GSA head offices are still under construction, but we intend to have field offices in as many cities as possible! While most field offices will simply serve as a place for the local citizens to contact us from, many double as a museum and many are also used as a base of operation for our local plans, adventures, and other tasks. Here are our current field offices:
New Overion Field Office & Museum (Asteria)
The GSA is working around the globe on a wide variety of projects, here are some of our current efforts:
New Overion: New Overion was established by one of the founding members of the GSA, Arthur discovered the Amapa tribe and since said city has proven vital to our exploration of South America.
Ad blocker interference detected!
Wikia is a free-to-use site that makes money from advertising. We have a modified experience for viewers using ad blockers

Wikia is not accessible if you've made further modifications. Remove the custom ad blocker rule(s) and the page will load as expected.