Ministry of Foreign Affairs and International Development
Ministère des Affaires Étrangères et du Développement International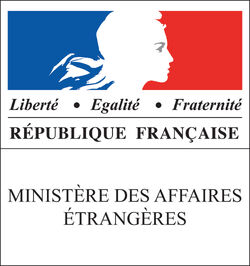 Creation:  1789
  Type:  French Ministry
  Budget:  6,02 Millions (francs)
  Minister:  Laurent Fabius
  Foreign Relations:  -- Playerstates -- NPC
The Ministry of Foreign Affairs, is the ministry in the government of France that handles France's foreign relations. Its headquarters are located on the Quai d'Orsay in Paris, close to the National Assembly of France.
Ad blocker interference detected!
Wikia is a free-to-use site that makes money from advertising. We have a modified experience for viewers using ad blockers

Wikia is not accessible if you've made further modifications. Remove the custom ad blocker rule(s) and the page will load as expected.