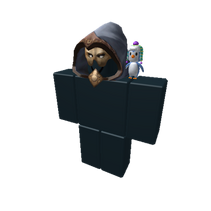 Djzman was one of the latter leaders (succeeding Texar) of the Universal Mini Builders, succeeding Tyro76 as of the beginning of 2014. He is a long time member of the UMB and the Empires of Earth Project and is well known for having played as VVZBR in the EOEP1 and Greater Melanesia and most recently Poland in the EOEP2. On August 24th 2014 Djzman due to personal reasons gave the group back to Tyro.
Roblox ID http://www.roblox.com/user.aspx?id=894980
Wikia User:Djzman
Ad blocker interference detected!
Wikia is a free-to-use site that makes money from advertising. We have a modified experience for viewers using ad blockers

Wikia is not accessible if you've made further modifications. Remove the custom ad blocker rule(s) and the page will load as expected.