Центрально Азиатское Экономическое Сообщество
Central Asian Economic Community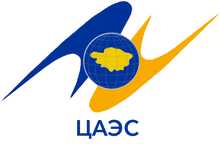 (Map will be added later.)
Abbreviation:  ЦАЭС
Motto:  Union through Friendship
Formation:  2015
Type:  Economic Union
Headquarters:  Astana, Kazakhstan
Membership:  4
Official Languages:  Russian, Kazakh
President:  
Vice-President:  
CAEC was signed in 2015 between the Democratic Republic of Kazakhstan and the republics of Uzbekistan and Kyrgyzstan, a republic that became independent from European-reformed Kazakhstan in 1983. It annexed Uzbekistan and Kyrgyzstan under Kazakhstan. Tajikistan went through a public poll in 2017, also annexing it under Kazakhstan, which created the Federation of Democratic Republics (FDR).
All nations in the region of CAEC are ethnic Turkic, originating from Turkmenistan.
Nations like Kyrgyzstan, Tajikistan, and Uzbekistan are all economically and politically fragile and have experienced a history of civil unrest and dissatisfaction. Joining the federation is economically healthy due to the addition of Kazakhstan's infrastructure and wealthy exports.
Ad blocker interference detected!
Wikia is a free-to-use site that makes money from advertising. We have a modified experience for viewers using ad blockers

Wikia is not accessible if you've made further modifications. Remove the custom ad blocker rule(s) and the page will load as expected.