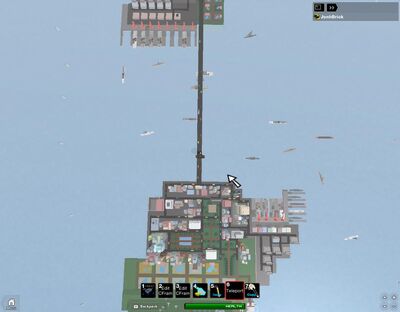 BricksaBurg
Edit
BricksaBurguo (BricksaBurg) is a city, on two islands.
The governor of it is called Richard Johnson (JonhBrick).
This city as got medium crime and medium pollution
It's a touristic town where the most of tourists enjoy their travells in a rural and urban place.
Also a good place the rest away from war.
BricksaBurg's trade routes and subway lines:
Subway: Nuovo Venizia
Trade: Nuovo Venizia

'BricksaBurg's Main Spaces:'
2 Industrial Zones
3 Public Parks
1 Monument (The Clock Tower)
2 Subway Entrances
19 Farms
1 Mine
2 Hotels
Storages
1 Airport
1 Hospital
1 School
1 Police Department
1 Car Dealer
1 Bridge
Energy Sources
1 CourtHouse
2 Docks
'BricksaBurg's Millitary:'
'BricksaBurg's transport status:'
Land Traffic (60%)
Air (10%)
Water (30%)
Tanks For Reading
Please do not mess with this blog,as it is an offical NIR blog of a state,only NIR members may edit this,as they own this too.
Ad blocker interference detected!
Wikia is a free-to-use site that makes money from advertising. We have a modified experience for viewers using ad blockers

Wikia is not accessible if you've made further modifications. Remove the custom ad blocker rule(s) and the page will load as expected.