Blume Corporatione
Blume Corporation
(Map of served region to be added later.)
Motto:  Un Future pour la Technologie
Formation:  2035
Type:  Technology Corporation
Region Served:  Europe
President:  François Illereus
Vice-President:  
Services: Mobile Telephony, Home Computing, Digital Imaging Processors, Network Security
Self-described as the "world's foremost innovator of high-tech, high-performance communications and security technology", the Blume Corporation specializes in everything from mobile telephony, to home computing, to digital imaging processors, to networked security systems and takes great pride in the fact that they helped create most of the markets they now dominate. Blume stands poised to reshape the way people think about Information Security Architecture.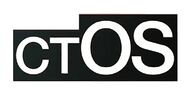 The ctOS stores information on each inhabitant of the city in control centres and gathers new information with the help of surveillance.
Various control centres (data servers) would dotted around Paris, which can be taken control of, along with ctOS towers, allowing the controller to access the information it stores and the mechanisms it controls.
Various communication sites are placed between the centres, allowing for quick transfer of data over large distances.
Though ctOS says will be able to prevent crime levels of Paris, some people inside the French Government doubt it will work, one of this belivers is the President himself.
Ad blocker interference detected!
Wikia is a free-to-use site that makes money from advertising. We have a modified experience for viewers using ad blockers

Wikia is not accessible if you've made further modifications. Remove the custom ad blocker rule(s) and the page will load as expected.