They Are the Army of Freedom!
Infantry Of Freedom
Edit
Troops:30,000
Medics:123
(1) Recruit
(2) Private
(3) Elite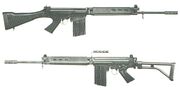 (4)Captain
(5) Major
(6) Principal
(7) Officer
(8) Colonel
(9) General
Tanks Of Freedom
Edit
Tanks:289
Engineers 34
Light Tanks 12
Infrantry Vehicles 2
(1) Tankeer
(2) Engineer
(3) General
Scientitist 12
Ad blocker interference detected!
Wikia is a free-to-use site that makes money from advertising. We have a modified experience for viewers using ad blockers

Wikia is not accessible if you've made further modifications. Remove the custom ad blocker rule(s) and the page will load as expected.